KEYNOTE SPEAKERS
Keynote Speaker I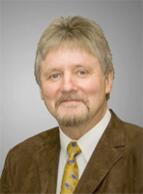 Prof. Wolfgang Osten
University of Stuttgart, Germany
(IEEE Fellow)
Speech Title: Remote Laboratories for Machine Vision: From the Lab to the Cloud
Wolfgang Osten received the MSc/Diploma in Physics from the Friedrich-Schiller-University Jena in 1979. From 1979 to 1984 he was a member of the Institute of Mechanics in Berlin working in the field of experimental stress analysis and optical metrology. In 1983 he received the PhD degree from the Martin-Luther-University Halle-Wittenberg for his thesis in the field of holographic interferometry. From 1984 to 1991 he was employed at the Central Institute of Cybernetics and Information Processes ZKI in Berlin making investigations in digital image processing and computer vision. Between 1988 and 1991 he was heading the Institute for Digital Image Processing at the ZKI. In 1991 he joined the Bremen Institute of Applied Beam Technology (BIAS) to establish and to direct the Department Optical 3D-Metrology till 2002. Since September 2002 he has been a full professor at the University of Stuttgart and director of the Institute for Applied Optics. From 2006 till 2010 he was the vice rector for research and technology transfer of the Stuttgart University where he is currently the vice chair of the university council. His research work is focused on new concepts for industrial inspection and metrology by combining modern principles of optical metrology, sensor technology and image processing. Special attention is directed to the development of resolution enhanced technologies for the investigation of micro and nano structures.
Keynote Speaker II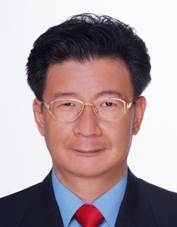 Prof. Xudong Jiang
Nanyang Technological University, Singapore
Xudong Jiang, IEEE Fellow, received the B.Eng. and M.Eng. from University of Electronic Science and Technology of China (UESTC), and the Ph.D. degree from Helmut Schmidt University, Hamburg, Germany. During his work in UESTC, he received two Science and Technology Awards from the Ministry for Electronic Industry of China. From 1998 to 2004, he was with the Institute for Infocomm Research, A-Star, Singapore, as a Lead Scientist and the Head of the Biometrics Laboratory, where he developed a system that achieved the most efficiency and the second most accuracy at the International Fingerprint Verification Competition in 2000. He joined Nanyang Technological University (NTU), Singapore, as a Faculty Member, in 2004, and served as the Director of the Centre for Information Security from 2005 to 2011. Currently, he is a professor of NTU. Dr Jiang holds 7 patents and has authored over 200 papers with over 40 papers in IEEE journals, including 14 papers in IEEE T-IP and 6 papers in IEEE T-PAMI. His publications are well-cited with H-index 55 and 4 of his papers were listed as the top 1% highly cited papers in the academic field of Engineering by Essential Science Indicators. He served as IFS TC Member of IEEE Signal Processing Society, Associate Editor for IEEE SPL, Associate Editor for IEEE T-IP and the founding editorial board member for IET Biometrics. Currently, Dr Jiang is an IEEE Fellow and serves as Senior Area Editor for IEEE T-IP and Editor-in-Chief for IET Biometrics. His current research interests include image processing, pattern recognition, computer vision, machine learning, and biometrics.
Speakers in 2024 to be announced soon......